Hello everyone, here are the progress notes of the week 42 of 2021!
This week's progress notes focus on all the major the features, additions and improvements currently in the works. The features have been roughly divided into categories and in the beginning, we list both new and recently completed items from the past two weeks. In addition, the categories for both Capital Ships and moon bases and mining also include items that have been completed in the past to give an overview of each feature as a whole. We hope that you enjoy these snippets of the Starbase development!
Please note that the "Progress Notes" are different from the Starbase "Patch Notes". Progress Notes are snippets from the development team and what has been worked on during the previous week, and many of the features might not be present in the current or upcoming builds of the Starbase Early Access. Some features, especially in the design portion, can be subject to change as the development continues.

Starbase Progress Notes: Week 42 (2021)
Below we have listed the different states, and an explanation of what that state means in terms of development process.
Design: first phase of development
Art: done after designing of the feature, but can be done either before, after or at same time with programming.
Programming: programmer implements the feature based on design
Configuration: feature is technically done but a designer needs to configure it
QA: feature is technically done but needs testing. May happen before or after configuration.
The weeks marked in the "Time in development" column show only the active development weeks during which the feature has been worked on and include all phases of development. The time is rounded up to weeks, so in other words, if one day has been spent on a feature during the week, it still counts. Therefore, please treat the week counter as a rough estimate only.
Completed in the past two weeks
Completed in the past two weeks - Capital Ships

In Progress
New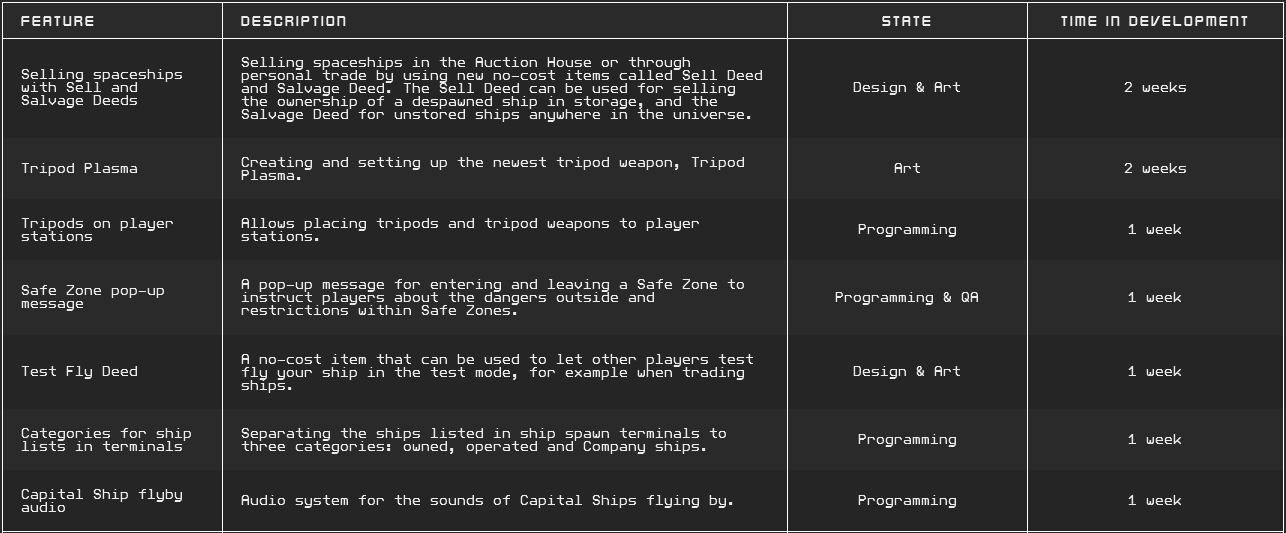 Moons and moon mining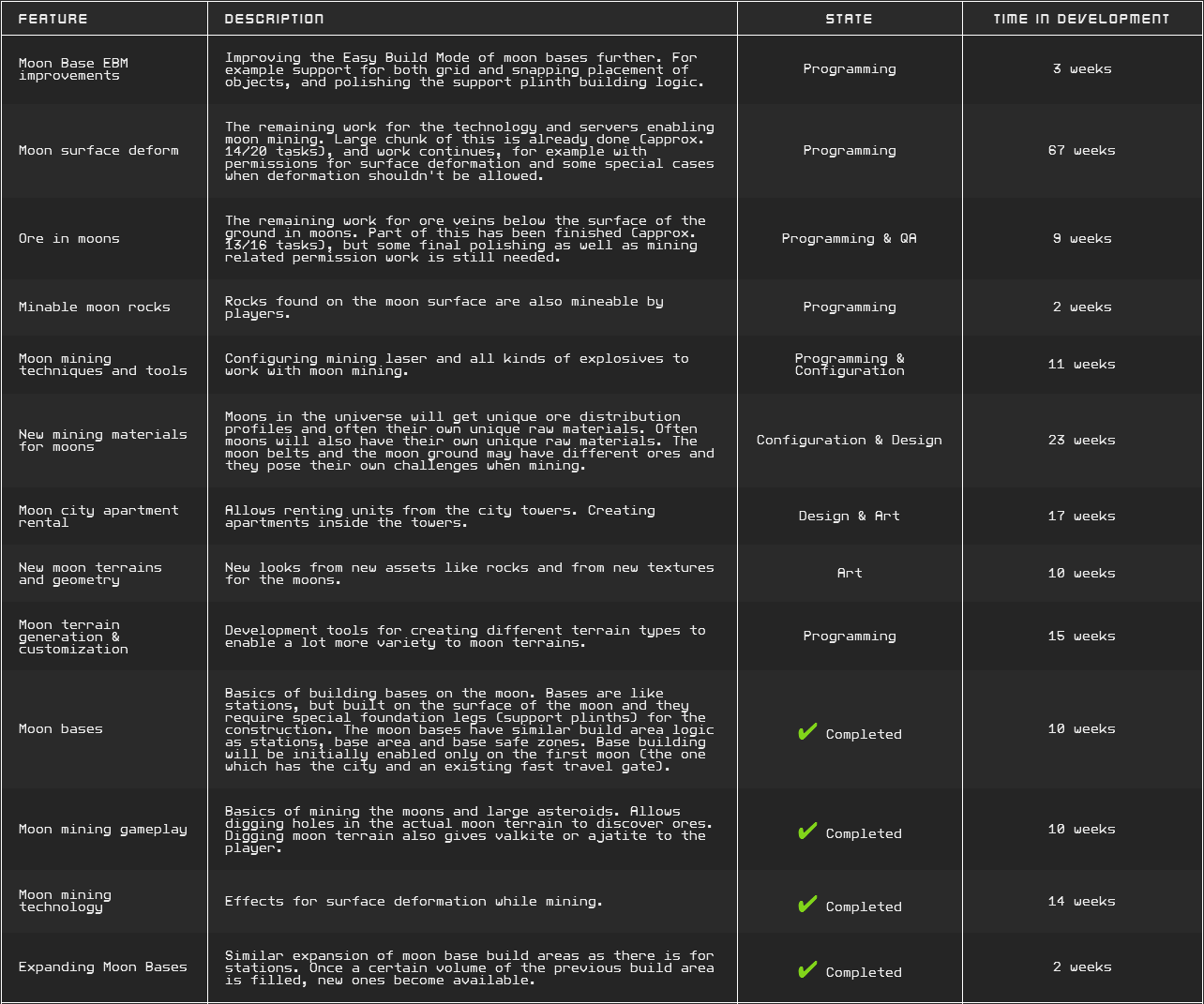 Capital Ships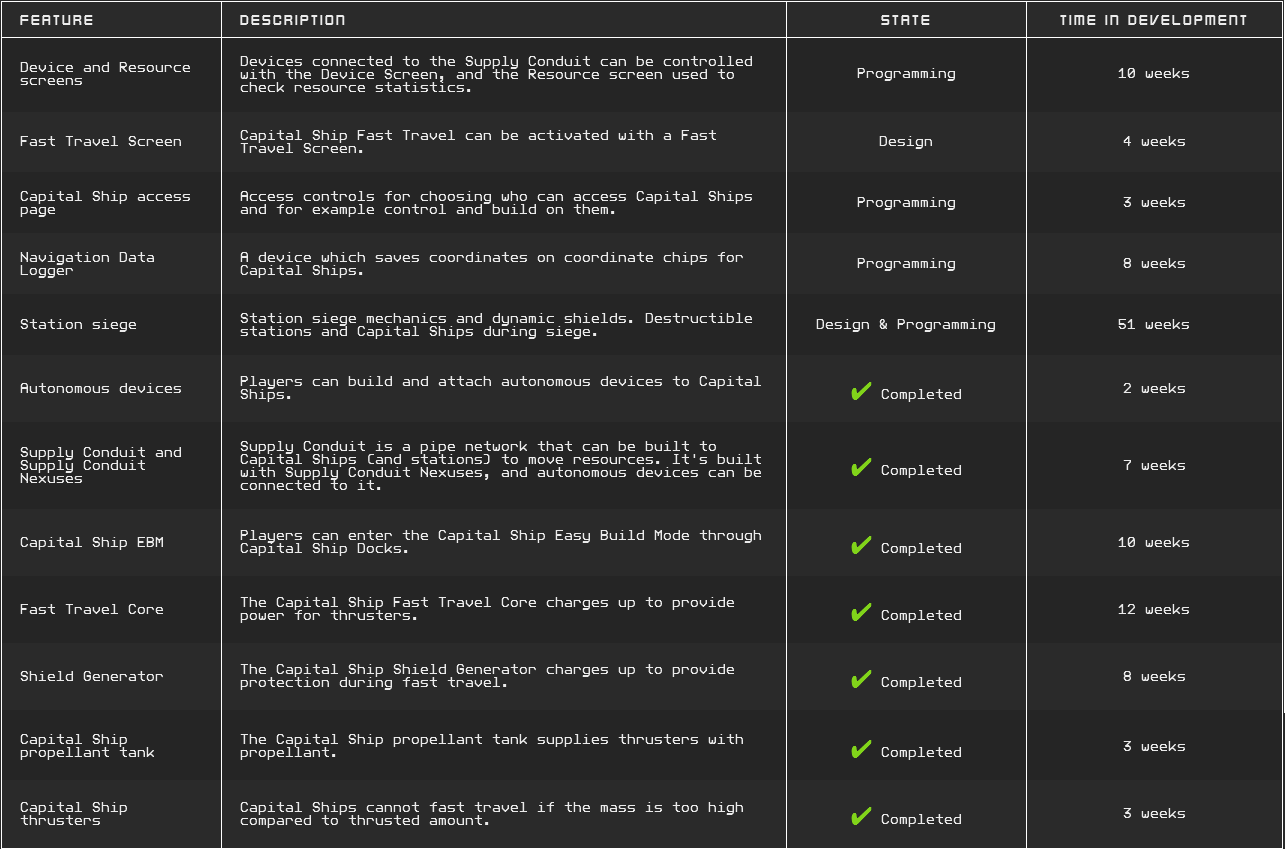 Spaceships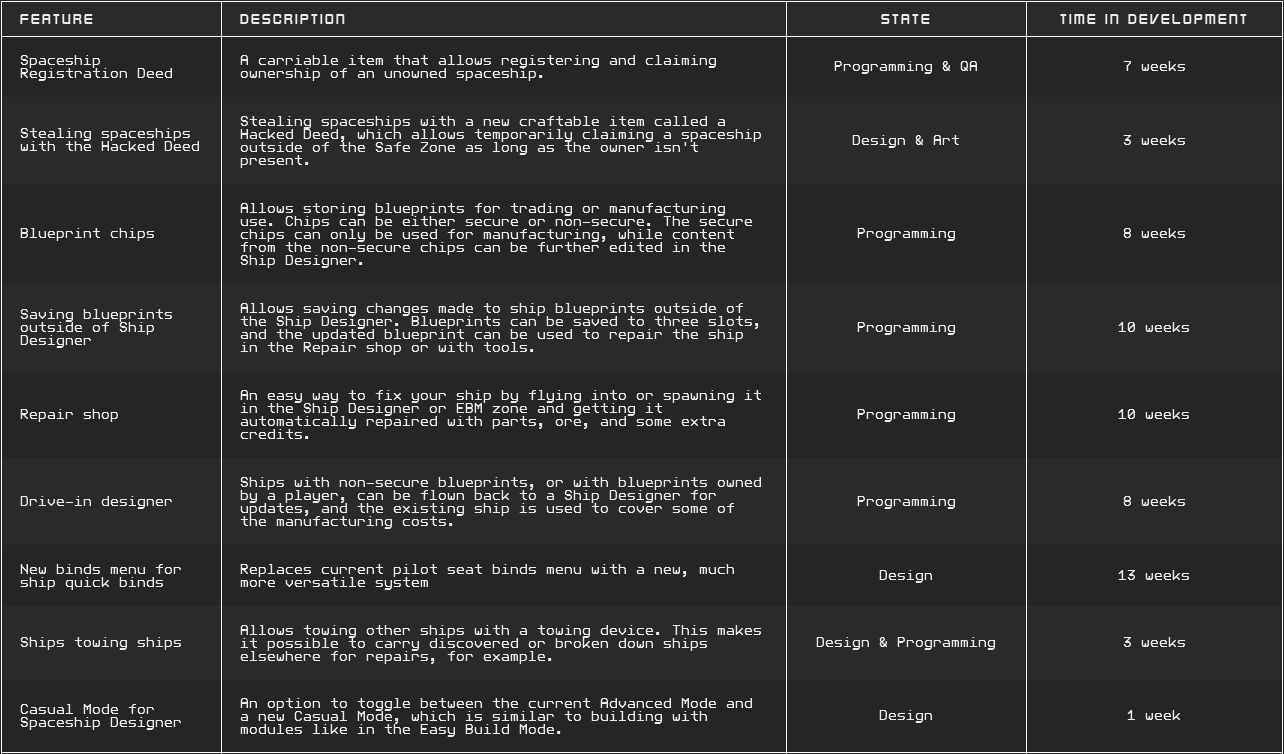 Stations and Easy Build Mode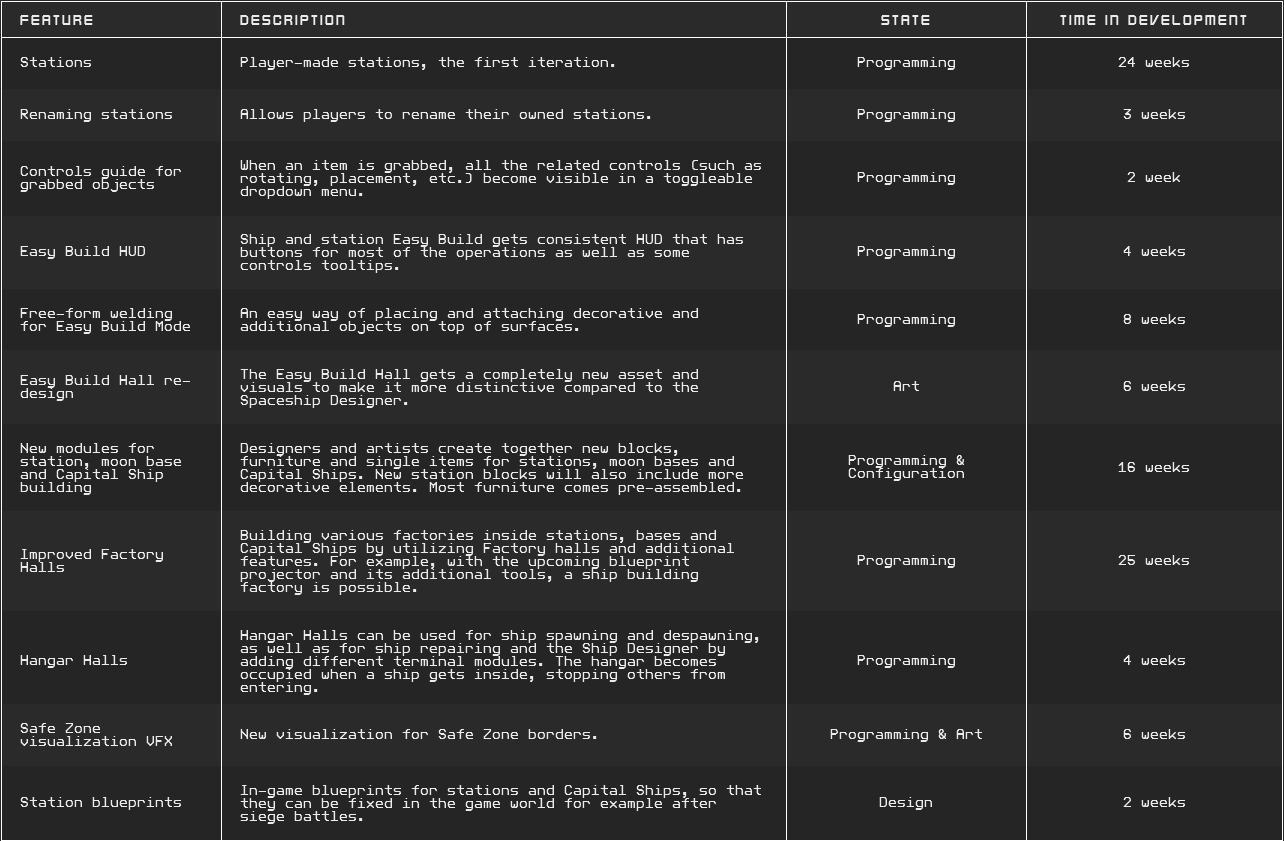 Devices, machines and tools

Combat

Other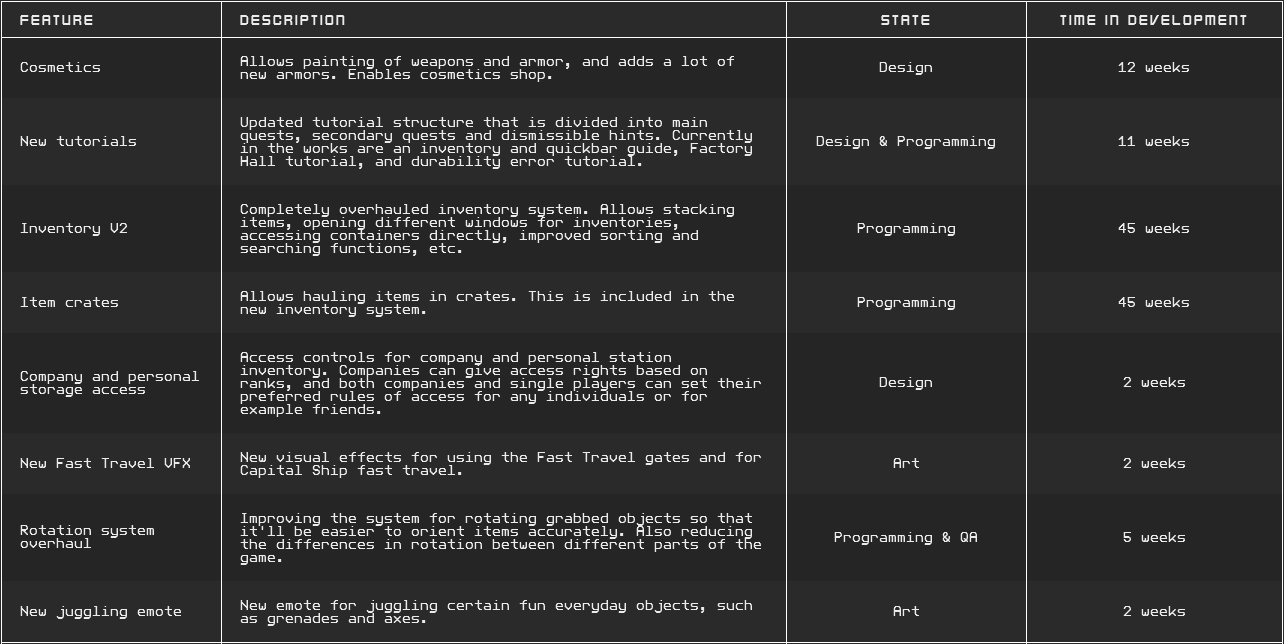 Gallery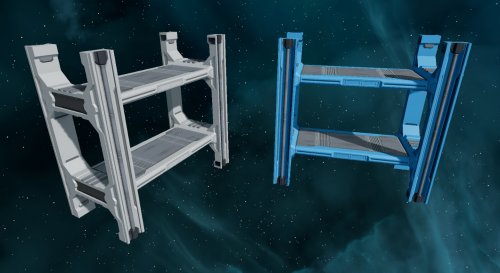 Videos

Purchase Starbase Early Access now on Steam!