Starbase Progress Notes: Week 28 (2021)
July 12th - July 16th
Hello everyone, here are the progress notes of the week 28 of 2021!
Please note that the "Progress Notes" are different from the Starbase Alpha "Patch Notes". Progress Notes are snippets from the development team and what has been worked on during the previous week, and many of the features might not be present in the current or upcoming builds of the Closed Alpha. Some features, especially in the design portion, can be subject to change as the development continues.
Design
Features
Blueprint projector

Configurations for adjusted asset with blueprint chip support
Iterating on design plans to support blueprint filler feature

Design for the Capital Ship docks has been refined
Improvements for Station Easy Build Mode have been designed
Starting Job rewards tweaked to match Early Access economy settings
Starting Job weekly reward caps set
Crafting data for station parts reworked. A lot more can now be crafted while using less materials.
13 new Easy Build modules for spaceships have been added, including:

Modules with batteries
Large Propellant Tank modules
More Ore Crate modules
Stations and Cities
Komatsu (Tier 1) removed from Sunny Ship Center
T35-B Initium and Modulus removed from Oki 2 ship shop
Moneyman moved from Oki 1 to Oki 2
User Interface
Easy Build Mode HUD design has been worked on
In-game Designers
Rails and Rail devices are no longer available in the Spaceship Designer. Rails Layer also has been removed.
Code
Gameplay
Fixed bolting "boltlessly connecting" components in the Spaceship Designer
Fixed Large Generator not using all the power available to it
Fixed radiators not working with Large Generator
Adding Tripods to the Spaceship Designer has been worked on
Implementing the Capital Ship shield generator for fast travel has been worked on
User Interface
Increased the input character limit to have more room for certain characters (ó, ä, ö etc.)
In-game Designers
Removed the lag spike that occurred when entering the Spaceship Designer or when test flying a ship in a ship shop
Scene view window now lists modules in alphabetic order
Fixed many module related actions' undo functionality not working
Audio
Synchronised Pickaxe hit sounds have been worked on
Art
Animations and Emotes
Work on melee running and walking animations continues
Sprint animation blending improved when running into and against obstacles, such as walls
Other
Fixes to numerous muzzle and hit VFX not attaching correctly at higher velocities
Fixes to Tripod Autocannon hits not registering have been worked on
Performance improvements for direct Mounted Plasma hits have been worked on
Electronics crafting bench has been created
Skyscraper stem 4 module interiors have been updated
Gallery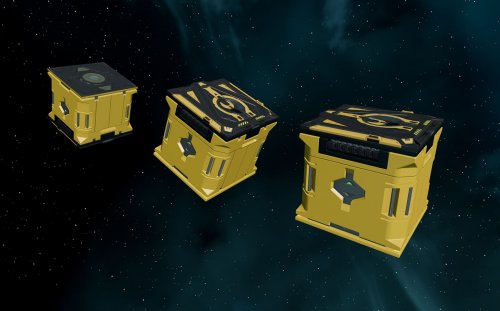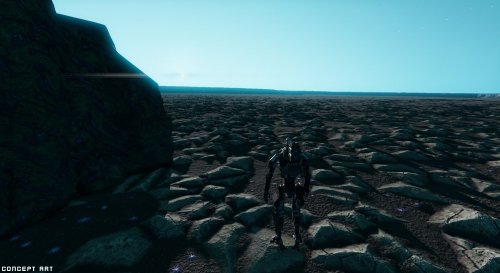 Videos